NEWPORT NEWS — The General Assembly candidates on the stage at the Greater Williamsburg Chamber of Commerce forum spoke mainly about themselves — except for former York-Poquoson Sheriff Danny Diggs, who is challenging state Sen. Monty Mason, D-Williamsburg.
Their contest in District 24, based in Newport News and York County, is perhaps the hottest Senate race of all this year.
With a blast at Mason for his support for the regional gas- and sales-tax surcharge that has funded work on the Hampton Roads Bridge-Tunnel and Interstate 64, and charges that he is soft on crime, Diggs was the only one of nine candidates seeking to represent various portions of the Historic Triangle to directly round on his opponent.
"If Monty's record matched his rhetoric, Virginia would be a better place," Diggs said.
Mason said: "What widened 64 was our sales tax, our gas tax, what's bringing a new tube to the HRBT is our sales tax, our gas tax. Telling people you can do this without a gas tax, without a sales tax, is just not real."
Tidewater Virginia is a major battleground for control of the Virginia Senate — as residents blasted by the ads of some of the biggest spenders in the 2023 legislative cycle can attest.
The Mason-Diggs contest on the Virginia Peninsula is one clash. And though it is not attracting as much money, or broadcasting as many ads, so is the race in Senate District 17, a western Tidewater district carved out from what was a steadfast Democratic district, that now includes staunchly GOP counties. It pits Del. Emily Brewer, R-Suffolk, against Del. Clint Jenkins, D-Suffolk.
Mason-Diggs
The Mason-Diggs race is a key to control of the state Senate. Democrats currently hold 22 seats to Republicans' 18. The GOP likely has to flip this district to flip control of the chamber.
Mason and Diggs and their supporters have spent a combined $2.3 million on ads, mostly for TV; through the end of August, they had raised a combined total of $3.3 million so far.
Redistricting — new legislative boundaries that the state Supreme Court imposed in late 2021 — brought into the district solidly Republican Poquoson. It also brought in 12 York County precincts that went Republican in the 2022 congressional elections and for Gov. Glenn Youngkin in 2021.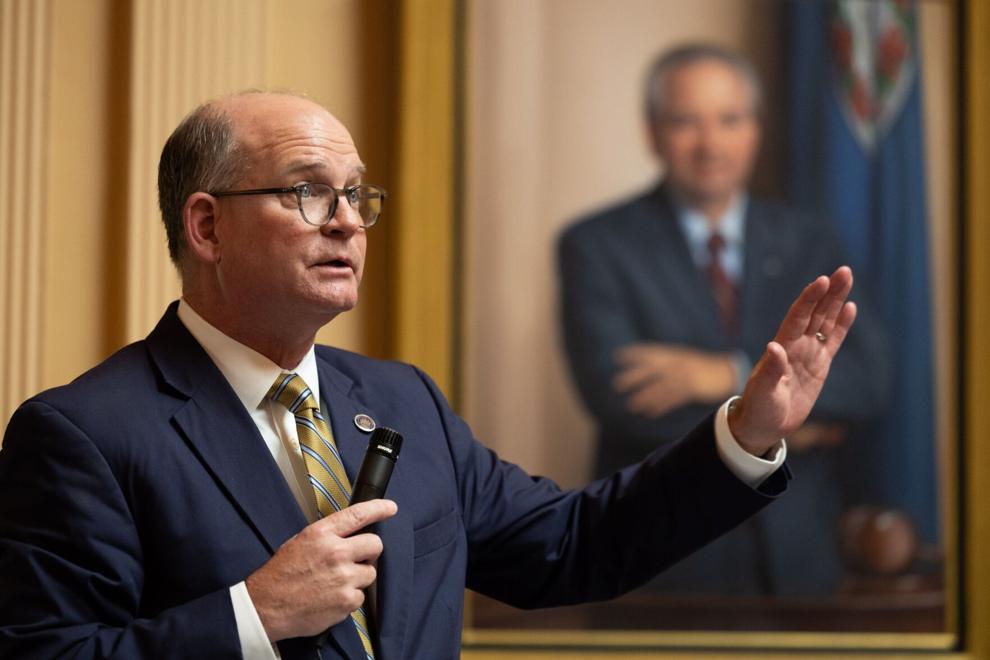 Mason, who served in the House of Delegates from 2014 to 2016, was elected to the Senate with 58% of the vote in a 2016 special election and was unopposed in 2019. In the newly drawn district, he kept his Democratic Williamsburg home base and strongly Democratic northern Newport News.
But six strongly Democratic Newport News precincts and three Hampton precincts that voted for Mason in 2016 and 2019 are now in another district.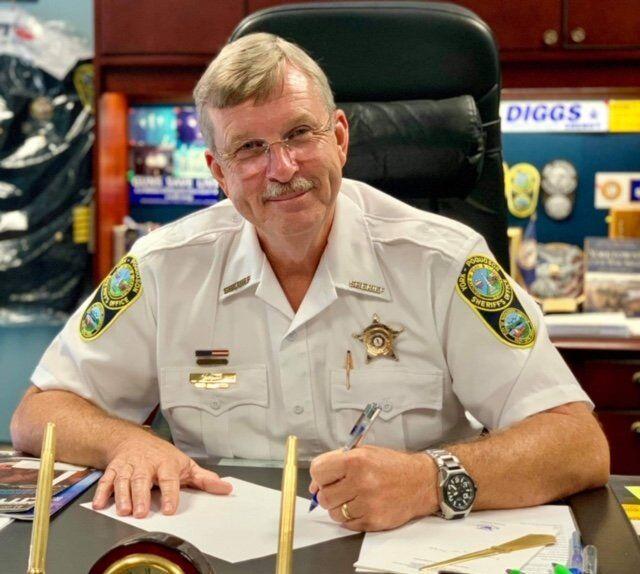 Diggs says Mason's ads unfairly paint him as an extremist and misstate his views on abortion, while Mason says Diggs is misrepresenting his views on criminal justice legislation and is taking a Mason comment about parents' rights out of context.
Diggs says he supports what he terms Youngkin's "common sense proposal to allow abortion up to 15 weeks while leaving in exceptions for rape, incest and to save the life of the mother."
During an event at Christopher Newport University, Mason reportedly referred to Youngkin's proposed amendment to a bill on age verification for porn sites as "online parental garbage."
Like other Senate Democrats, Mason felt Youngkin was playing politics when seeking to amend a bill the General Assembly had passed to prevent children from being exposed to online porn; Democrats argued that Youngkin's additional restriction could raise conflicts over consumer data privacy and interstate commerce. Mason voted for the bill, sponsored by Sen. Bill Stanley, R-Franklin County, but against Youngkin's amendment.
Public safety, taxes and schools — focusing on what he called "reading, writing and arithmetic" — are the big issues Diggs said he's hearing.
"I'm the anti-tax guy," Diggs said at the two candidates' only one-on-one debate at the Virginia Peninsula Chamber of Commerce, where he called for rolling back the Hampton Roads region's sales and tax surcharges.
Mason replied: "Your commercials call me a tax-and-spend liberal, but that money was all transportation. It widened I-64 and is bringing new lanes to the tunnel — that's going to be transformational for this region."
Diggs, whose four decades in law enforcement include 23 years as sheriff for York County and Poquoson, said Mason voted to let violent criminals leave prison early by supporting increasing the "good time" credit — the number of days a prison inmate can cut short time behind bars.
Mason said he was one of five Democratic senators who insisted that the credit would not apply to violent felons.
Both agree that the state needs to do more to help people with mental illness — the district is home to Eastern State Hospital.
Mason, as a member of the General Assembly Behavioral Health Commission, said he sponsored a budget amendment for funds to relieve sheriffs' offices from the challenge of holding people in crisis while mental health officials look for beds and then transporting them to often distant facilities — Diggs said his deputies have had to take people from York County as far as Bristol.
Mason said his top priorities include state funds for schools, including funding support staff.
"The schools are providing support staff, but the state isn't doing its part," he said.
He said that on a recent visit to a Newport News kindergarten, he saw a class of 22, including five children with special needs. It included one classroom teacher, plus a special education teacher and an aide on hand.
Mason, formerly a senior director of fraud prevention and risk management at VISA, said he is a pro-business Democrat, citing his work on legislation that clears the way for small businesses to form groups so they can get more affordable employee health plans that big businesses are able to nail down.
Mason said he has been an effective legislator, with 17 of his bills enacted into law this year, including eight in which a Republican in the House teamed up with him.
His multiyear push for changes in insurance law, to make it possible for small businesses to band together to win lower health insurance rates for employees, cleared the way for such plans to be launched this year.
Mason has been the Senate point person on foster care issues and the state programs for older Virginians. As a legislator representing communities on the Chesapeake Bay, he is one of Virginia's representatives on the Atlantic States Marine Fisheries Commission.
"Reproductive health, that's the big thing I hear every day," Mason said. "That's the No. 1 issue for voters."
Diggs said after the forum: "Abortion, anecdotally, that's not what I'm hearing," adding that as a "pro-life" candidate, the issue is important to him. "People want to talk taxes, education, public safety."
Mason says Youngkin's public stance that barring most abortions after 15 weeks is not the compromise that the governor calls it. He says he does not want to change Virginia's current law.
"You don't want extremes on either side, that's why we have to come together," Diggs said. "This 15-week limit is the way."
Brewer-Jenkins
On the other side of the James River, Del. Emily Brewer, R-Suffolk, faces Del. Clint Jenkins, D-Suffolk, in what until lately was a quieter race. Brewer has launched a TV ad accusing Jenkins of being a domestic abuser.
It refers to charges from 2004; one of domestic assault in which he was found to be not guilty, and a charge of assault by threat which a judge dismissed, according to a Suffolk News-Herald report at that time.
In response, Jenkins aired an ad in which his daughter called Brewer's ad "a bold-faced lie."
Their race pits two delegates from neighboring districts against each other.
Brewer has been a lead speaker in the House for Youngkin's proposed abortion limits.
Jenkins has said: "It's ridiculous and dangerous that some legislators think they have the right to tell women what kind of choices they can make about their health. Those decisions are only between women and their doctors."
Brewer and Jenkins are seeking to represent an area where redistricting carved out most of the Portsmouth home base of state Sen. Louise Lucas, while adding conservative Dinwiddie County to what had been a Democratic-inclined district.
The district voted 52% to 47% for Youngkin in 2021 but swung Democratic in the 2022 congressional election.
There's much less money and fewer ads in this race than in the Mason-Diggs contest: Brewer and Jenkins raised a combined $1.3 million through Aug. 31.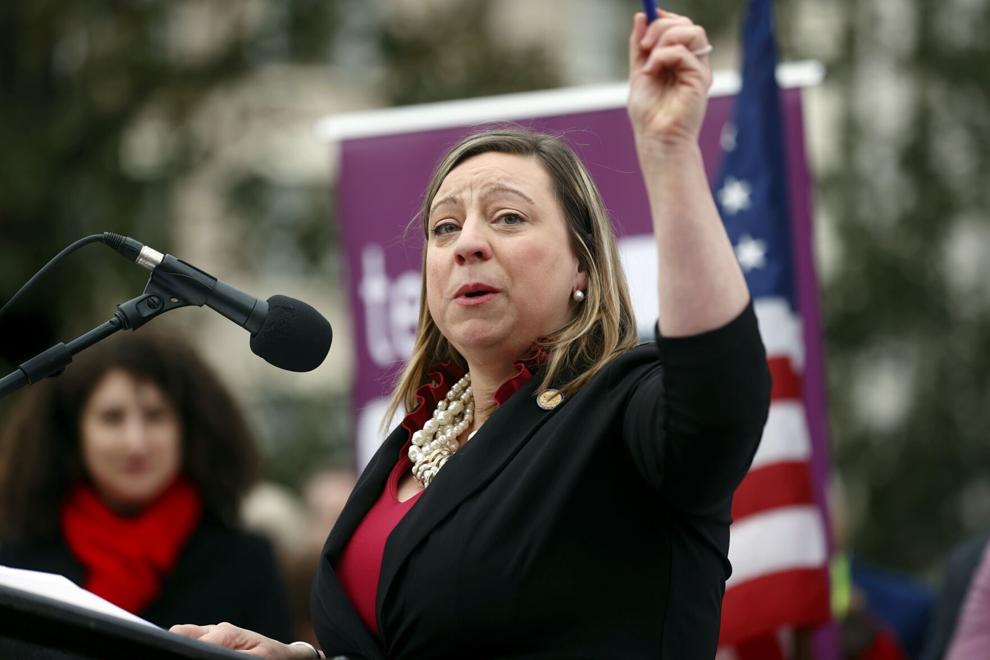 Since then, however, Jenkins received $180,000 from the Virginia Senate Democratic Caucus as Brewer's ad aired and $30,000 from two other political action committees.
She has spent $280,866 on ads to his $125,806, according to Federal Communications Commission data reported by the Virginia Public Access Project.
Brewer, a featured speaker at the March for Life at the state Capitol this winter, said her doctor told her she should abort after detecting a fetal anomaly at around 26 weeks — the point up to which Virginia law currently allows abortion without a medical review that involves two independent physicians. She refused and said her daughter is healthy.
"There are people in this Capitol who thought her life should have ended at that moment. I cannot and will not accept that answer as long as I stay here," Brewer said at the time.
She said in an interview that she isn't hearing much about abortion as she knocks on doors.
"The first time people tell me is they're worried about the economy … that the cost of everything keeps rising," she said.
"I tell people Jenkins is soft on crime," she added.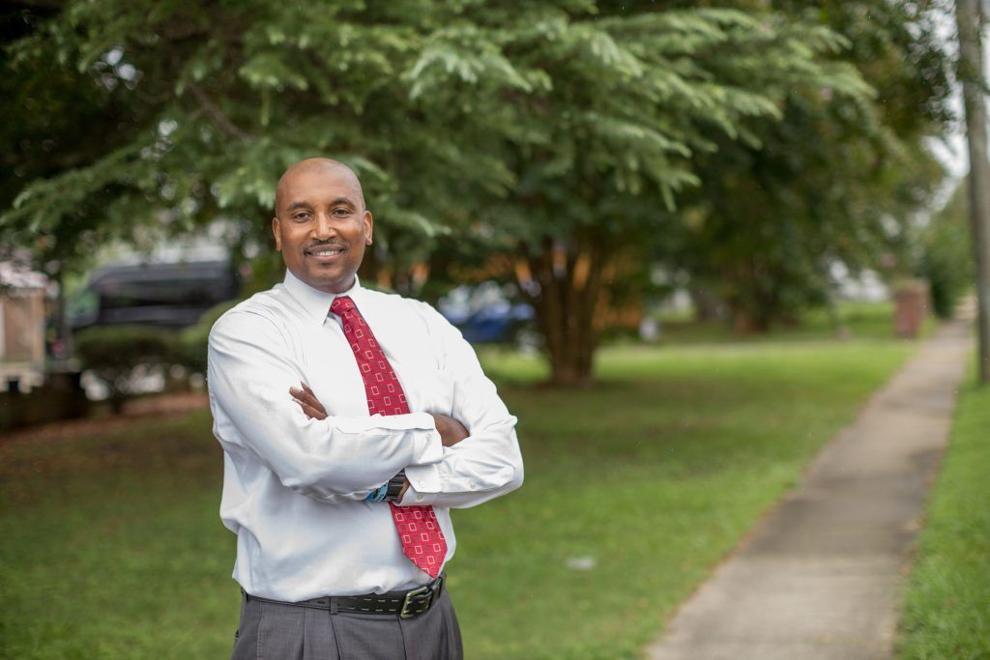 Her view on abortion, like her focus on foster care and adoption, come from her life experience, since she was adopted as a baby.
She successfully pushed legislation that expands Virginia's lagging kinship care efforts — foster care by a child's relatives — to stepparents or other people related by marriage or adoption, and by expanding access to foster care funds for those providing kinship care.
This year, she co-sponsored unsuccessful legislation to increase school choice in Virginia by creating Education Savings Accounts. She has backed bills to make health care more affordable, like Mason's association health plans for small businesses, as well as unsuccessful proposals for catastrophic health plans.
Brewer, who owns a small business, a wine and cheese shop in downtown Suffolk, was first elected to the House in 2017.
She is married to an investigator with the Office of the Attorney General and over the years has introduced measures to make it easier for police and first responders to get workers' compensation when they have cancer.
She has also supported tax relief for farmers and cutting what she considers unnecessary regulations on farmers.
But in tandem with Youngkin's call to bar Chinese entities from buying Virginia farmland, her bill to bar state agencies from dealing with Chinese companies — the bill said companies owned or operated by a foreign adversary — and from accessing TikTok or WeChat on state-owned devices, died in the Senate Finance Committee.
Jenkins won unanimous House and Senate support for his proposal to require reviews of corrections and juvenile justice department employees' grievances, but Youngkin vetoed this measure, saying it would increase workloads and delays in resolving complaints.
He was first elected to the House in 2019, defeating Del. Chris Jones, then-chairman of the Appropriations Committee. Jenkins is a property manager, operating a real estate firm with his daughter.
He said he has pushed to make sure all Medicaid recipients had access to dental care. This measure died in the House Appropriations Committee, but a proposal to help small businesses during the pandemic by launching a grant fund for them was enacted.
He has also voted for measures that have increased the minimum wage.
Jenkins was one of the patrons of a bill calling for a work group to focus on reducing maternal and infant mortality rates, which he noted affects Black women three times more often.
Jenkins said he wants to defend Virginia's current abortion law, focus on measures to reduce gun violence and look for ways to make health care prices more transparent.
He said his interest in expanding access to broadband in rural Virginia would make access to affordable health care possible through telehealth services.
$1 billion in tax cuts: 4 things to know about the state budget deal
General Assembly budget leaders have reached an agreement that ends a six-month standoff on revisions to Virginia's two-year budget.