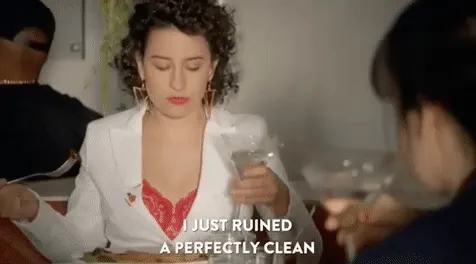 Contextualizing the finance news you need to know.
As every "SheEO" knows, the secret to corporate success is gaslight, gatekeep, girlboss. If you need help remembering the mantra, you can probably get someone on Fiverr to needlepoint this for your wall. But just like the old Taylor, the girlboss is dead. Yet herstory is much older than you may know, and there are some missing chapters.
Lean wit it, don't rock wit it
Sheryl Sandberg is a woman who "made it" in corporate America.
The former COO of Meta, the company once known as Facebook, published Lean In, a manifesto of sorts on how to make it big in the white-collar realm. It was 2013, and the message was that women may be unaware of how they hinder themselves from truly big career wins—and it resonated with many. (But retrospectively, Michelle Obama also said, "That s–t doesn't work all the time." Food for thought.)
After Sandberg, Sophia Amoruso (who was previously on a MB podcast) took the ball in her court and slam dunked it. Her 2014 book #Girlboss gave the femininomenon a quippy and social media shareable name. If you had the misfortune of being a college student and a woman at that time, the memoir was just shy of required reading (there's a copy still at my mom's place, likely next to my sophomore year Lilly Pulitzer planner).
Despite the modern-day cringe, the sentiment behind this ill-fated trend is nothing new. Power suits—y'know, the ones with massive shoulder pads—were a nod to women taking on what was previously seen as men's work, i.e., dressing the part. The era had its own lady playbooks, including the 1977 book Games Mother Never Taught You: Corporate Gamesmanship for Women. Before that, there was Rosie the Riveter telling women to get their @$$ up and work.
But girlbossing has a racial component to it, too. Historically, Black women have been present in the labor force more than white women from 1870 to 1980. This remains the case even today, with 61% of Black women participating in the labor force versus 56% of white women. Yet symbols of women's labor empowerment often do not reflect this.
As historian Emma McClendon told PBS, "Rosie the Riveter is classic propaganda 101," with her whiteness as a crucial element. Another academia juggernaut made a similar commentary in the sitcom Broad City when referencing the color of her power suit.
Also, what's up with the "girl" in girlboss? Why isn't it womanboss? Why does "boss" need a prefix at all?
Northwestern professor Alexandra Solomon, a licensed clinical psychologist who focuses on gender roles, points to sexism as the reason.
"Research shows that as women get older, and as women become more powerful, they are perceived as less likable," Solomon told Vox. In her view, girlboss was a less threatening alternative.
Make it pink
The girlboss convo also needs to incorporate which jobs women tend to have. Because the white-collar assumptions within the corporate girlboss archetype don't always represent reality.
Become a personal finance expert
Subscribe to our thrice-weekly personal finance newsletter that makes you smarter about your money.
Pink-collar roles—meaning positions in career fields that tend to be mostly made up of women—include education, nursing, social work, childcare, and administration. This is what some refer to as historical occupational segregation, and this segregation based on gender is tied to the wage gap, according to CNN.
And while we're all feeling over our jobs (with the rise of antiwork attitudes), pink-collar workers are some of the most burnt out within the labor force. Gallup found that 44% of K–12 teachers are burnt out, compared to 30% of workers in all other industries. Some are leaving these jobs altogether—there's been a 12% drop in the number of childcare workers, for example, compared to the early days of the pandemic—creating shortages. That begets negative externalities for society at large, since we all benefit, even if indirectly, from people getting quality healthcare and education.
Yet ironically, aspiring girlbosses aren't represented in pink-collar industry leadership. For example, a 2014 study found 73% of nonprofit workers were women, yet only 45% of nonprofits had women on the exec team. The bigger the nonprofit, the less likely it was to have a female CEO.
Women are not limited to pink-collar roles. Scroll TikTok and you'll see women showing their work on oil rigs and their fat blue-collar paychecks. And there are men who work in traditionally feminine roles, too. Even still, girlbossing imagery remains confined to the boardroom—or worse, to your estranged high school friend who DMed you about an "exciting opportunity."
Profiting off feminism
Banning the word "bossy" didn't move the needle for women. Buying from self-proclaimed feminist companies, which later turned out to be toxic af for employees and/or consumers, didn't help either.
In feminist author Leigh Stein's view, intertwining capitalism with justice was the problem all along. And as Solomon told Vox, a fresh coat of pink paint on a stacked deck was bound to be a doomed house of cards.
Stein told Vox she doesn't "think we're targeting our rage into the right place," when pointing at female entrepreneurs as imperfect beacons of progressive social change. Expecting profit-minded businesswomen to fix inequities could, in Stein's view, lead to more of the same.
Instead, don't play into the corporate feminism game; the org chart just doesn't have room for everyone at the top. So "leaning in" on an individual level can't uplift all women. And if other feminists start to critique your fav new girl power movement (involving Barbie, perhaps?), don't sleep on it. We'd hate for you to be gaslit and gatekept again. 💅