'LHHATL's Erica Mena sparks Afro-Latina vs. Black women racism debate after she called Spice a racial slur on the Aug. 29, 2023 episode.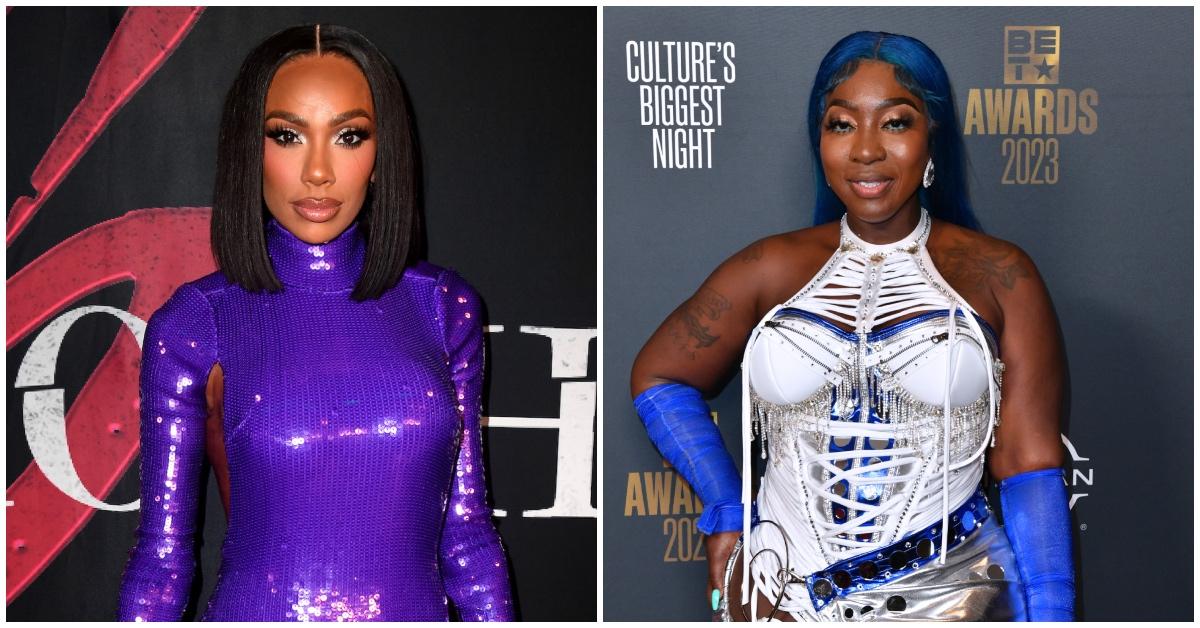 We can all agree that social media users are nowhere close to taking their foot off of Erica Mena's neck — figuratively of course. The reality star and actor has made headlines over the years ranging from failed relationships to disputes with other women. After the 35-year-old's arrest over the Aug. 25, 2023 weekend for battery charges, she is now making headlines for being racist. Yes, you read that correctly.
Article continues below advertisement
During the Aug. 29, 2023 episode of Love and Hip Hop: Atlanta, Erica had a run-in with Grammy-nominated Jamaican artist Spice. What was supposed to be a sit-down to hash out issues quickly turned into a near-brawl once Erica hurled out a racial slur.
Now, Erica's actions have caused the debate surrounding "Afro-Latina" women exercising racism against Black women to arise. And points are being made. Here's the full scoop.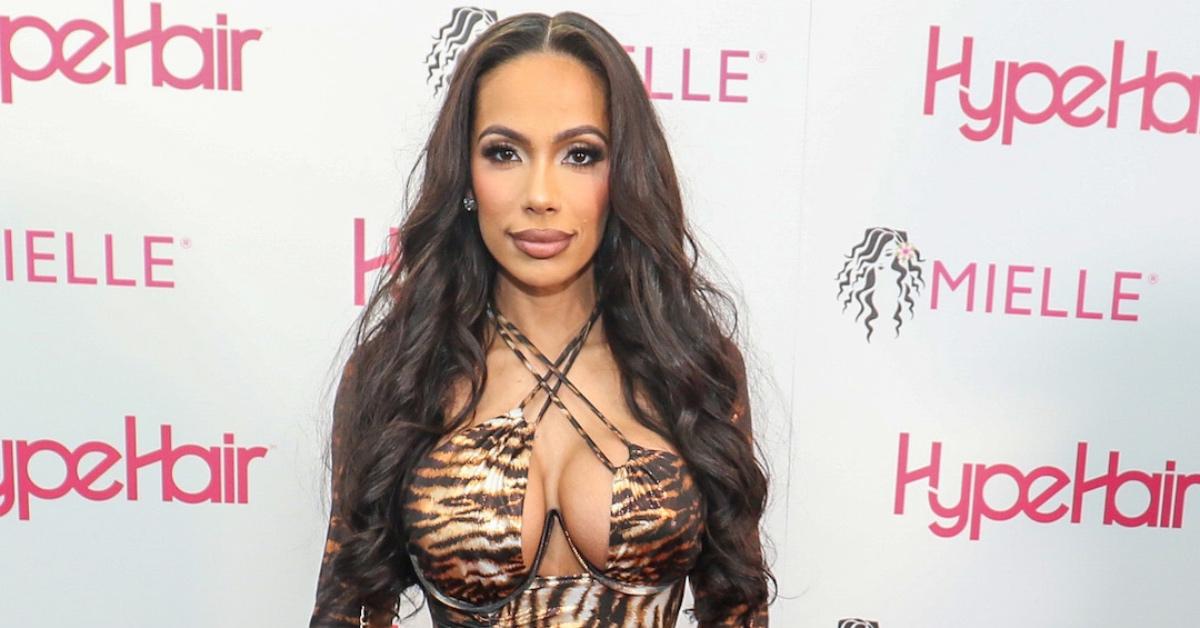 Article continues below advertisement
Erica Mena called Spice a racial slur after the artist told her that her son doesn't like her.
Before I begin, let me make it a point to say that this article is in no way, shape, or form written to bash true Afro-Latina women. And when I say "true," that means women of Hispanic origin having a Black parent, grandparent, etc. Not Latina women who prefer to cosplay as Black women or try to falsely claim Afro heritage without having any descendants. In other words, some "Afro-Latinas" falsely claim the title to gain access to certain spaces within Black culture.
This is also where race, nationality, and ethnicity come into play since there is such a thing as white and Black Latinos. But, that's another conversation for another day.
Article continues below advertisement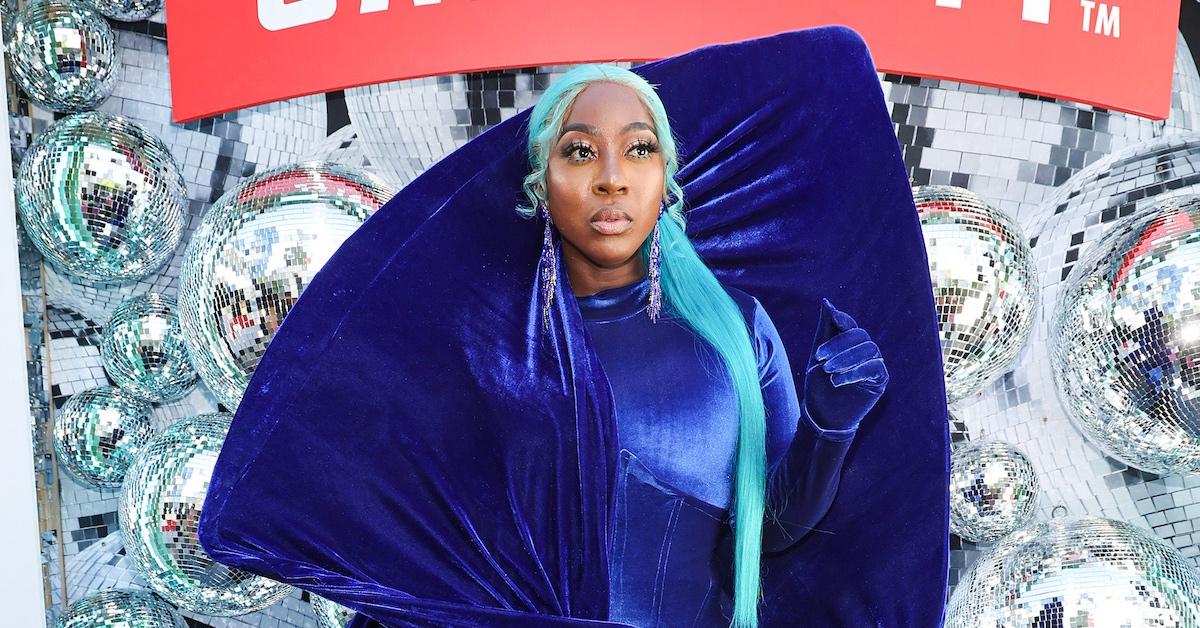 Now, we can focus on the disrespect. During the latest episode of LHHATL, Erica and Spice had a sit-down with each other, with Shekinah present as a moderator. Earlier in the episode, Erica told Shekinah that she felt disrespected by Spice after the artist posed for a photo with Erica's ex-husband, Safaree Samuels, and his rumored new girlfriend, Amara La Negra.
Article continues below advertisement
Of course, Spice reveals to Shekinah that she met up with Safaree to check him about his mistreatment of Erica as the mother of his children along with child support. Spice says she had all intentions of defending Erica, since she understands her position. However, Spice says she was shocked to learn from Safaree that Erica has been bad-mouthing her to him.
Article continues below advertisement
Like most of the world, Safaree was devastated to learn that Spice almost died in 2022. Instead of understanding Safaree's feelings, Erica was upset that he showed more emotion about Spice's near-death incident as opposed to their divorce. Safaree came with receipts of voice notes of Erica calling Spice out of her name.
Shekinah set uup a meeting for the ladies to hash it out. Erica explained that she was hurt that Safaree was in tears over Spice's medical emergency, but as his wife, he felt nothing towards her.
"If you were in my shoes, wouldn't you feel away," Erica asks Spice.
"That doesn't have anything to do with me if he felt nothing for you," Spice says.
Article continues below advertisement
Spice proceeds to tell Erica that her being divorced with two kids doesn't make her special since she's not the first woman that happened to. Spice shared that she's been doing it for 14 years.
Erica then says she's been doing it for 16 years and Spice says, "With your son that doesn't like you." Erica's unstable behind went crazy, flipped a table, and tried to attack Spice. She also wished death on the artist.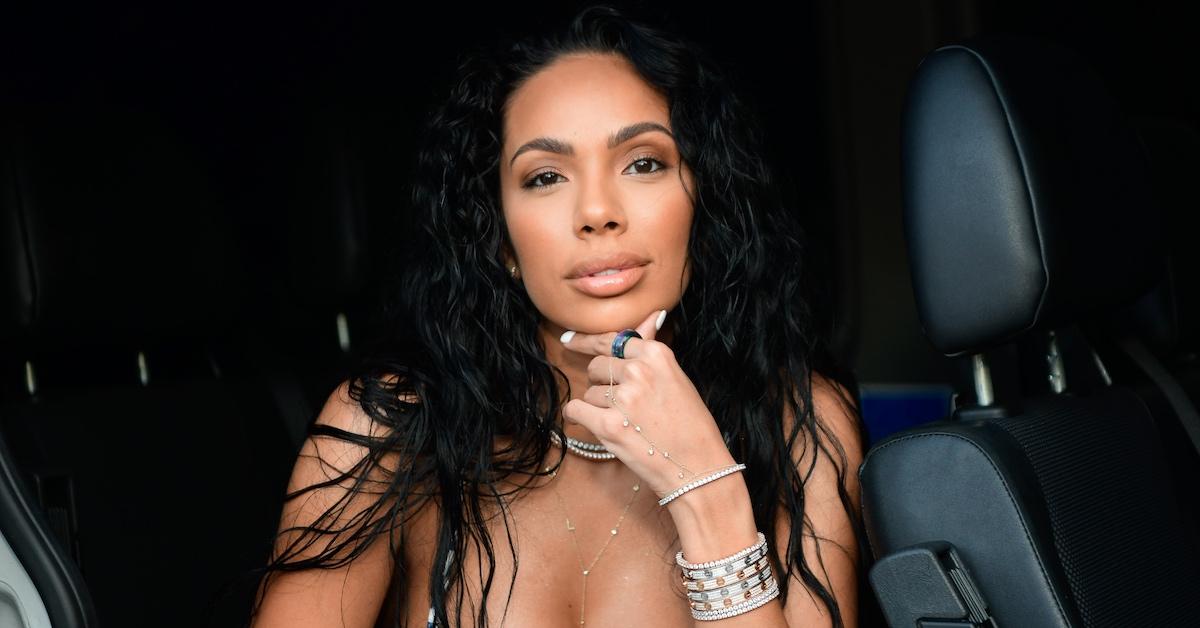 Article continues below advertisement
If you've watched Erica on reality TV, especially on Love & Hip Hop, this is not anything out of the ordinary. However, Erica made it a point to showcase her racism by calling Spice a "blue monkey," which is a racial slur.
Not only did Erica double down on the term, she called her the same slur a second time and proceeded to make animal noises once she left the scene of the taping.
Interestingly, this is not the first time Erica's racist history has come to light. According to All Hip Hop, via Celeb Gozzip, a Cleveland club promoter accused Erica of calling him and the team monkeys after she didn't show up to a nightclub appearance.
Article continues below advertisement
Erica Mena is one of many "Afro-Latina" women who have disrespected Black women with racial slurs.
Naturally, Black Twitter has been on one since the episode aired. Many folks share my sentiments that Erica had no reason to stoop so low and show her behind in that way. After all, Spice never disrespected or spoke negatively about her older son. Spice took a dig at her parenting — essentially two different things. And it looks like the only reason why Erica was so affected by it is because there is possible truth to that statement.
Article continues below advertisement
The fact that Erica's feelings being rattled results in her hurling out a racial slur shows that this is the way she's felt about Black women all along. Keep in mind, Safaree is of Jamaican descent, just like Spice. So the fact that she can call Spice, a Jamaican woman, a slur while having half-Jamaican children is diabolical.
Not to mention, Erica is one of many "Afro-Latina" women who has profited off of Black culture but has no qualms with being disrespectful to women. Plus, these same women have no problem befriending Black women, having relationships with Black men, and infiltrating the culture, but make it a point to exercise racism toward Black women (and Black people as a whole). Let's make it make sense.
Article continues below advertisement
Speaking of "Afro-Latina" women with a similiar affinity for disrespect, Evelyn Lozada is another example who popped into the minds of social media users. On VH1's Basketball Wives, Evelyn and former cast member Ogom "OG" Chijindu did not see eye-to-eye. Post-Season 8, the ladies went back and forth on social media. Evelyn added a monkey to a social post, which she used to refer to OG, and all hell broke loose. Interestingly, Evelyn never shared that she was Afro-Latina until folks called her out for seemingly calling OG a monkey.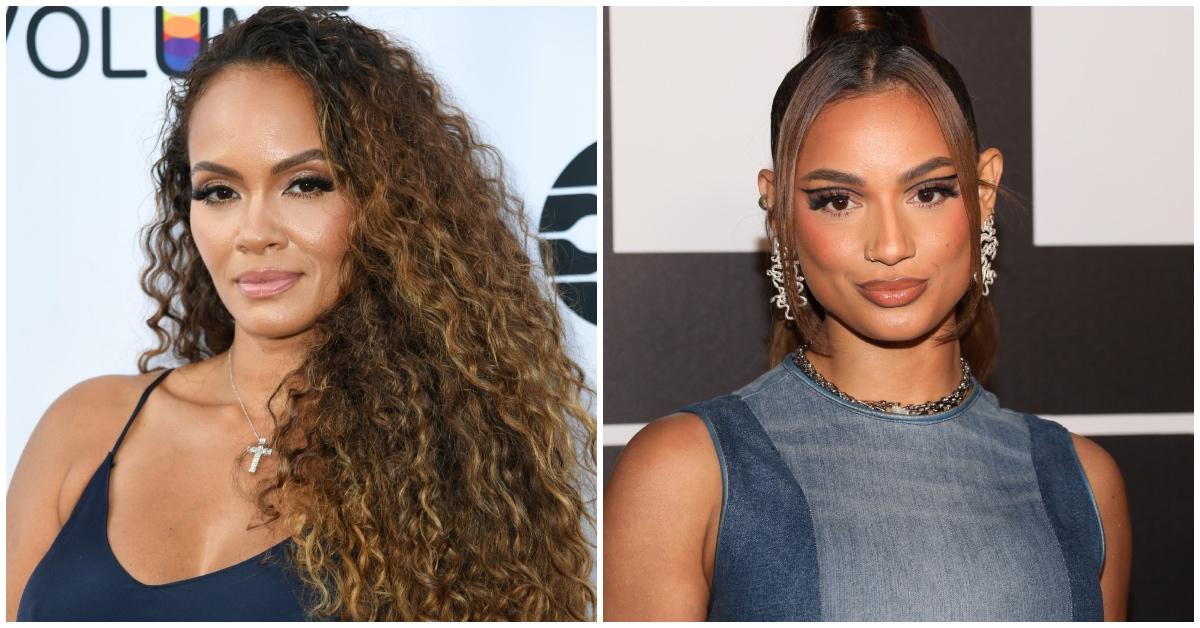 Article continues below advertisement
Of course, DaniLeigh is another problematic "Afro-Latina" woman who had disrespected Black women on mulltiple occasions. After attempting to go toe-to-toe with DaBaby's first baby mama, Mariah aka Meme, she released a song called "Yellowbone" where she talked about the rapper wanting to be with her because she's light-skinned. Essentially, this was a dig at Meme, who is a Black woman with a dark complexion. Old racist tweets from the singer also came back to light, which support the prejudice argument. However, she also alleges that she's "Afro-Latina."
This all leaves an obvious question that has yet to be answered: Why are we as a society giving "Afro-Latina" women a pass to disrespect Black women without any repercussions? Keep in mind, many of these people never claim to be Afro-Latina until their back is against the wall.
Article continues below advertisement
Truth be told, these "Afro-Latina" women have a superiority complex regarding Black women for myriad reasons — from "preferred features" to a closer proximity to whiteness. And while they decide to align themselves with Black women/culture when it's convenient, they can showcase disrespect when ready and be absolved from retribution due to their supposed "Blackness." The hypocrisy and racism has got to stop — on all fronts.
Additionally, if you are a Black person picking up for Afro-Latinos that exhibit this behavior, you're part of the problem, too.
The days of cosplaying as Afro-Latina to infiltrate the culture and disrespect Black women may be far from over, but Black Twitter has shown there will be hell to play. In the past, many women who fit this subset have been able to escape unscathed. However, it's time for these people to face the music and be held responsible — the right way — for their behavior.
Fans want Erica to be fired, and in my opinion, that is the only suitable option. In the words of Nene Leakes, "I said what I said."